About Don Roberts​
Small business marketing, search engine optimization, Facebook & Google Ads marketing, chatbot marketing, video marketing​, publisher, & speaker​
5-Star Rated DonRoberts.com
We deliver customers to businesses by making the businesses more findable online​
Don Roberts is the Founder & Chief Marketing Strategist of San Francisco Bay Area SEO company DonRoberts.com Small Business Marketing. Don is a recognized online marketing strategist who's been featured on ABC, CBS, NBC, and Fox News affiliates. He's personally made select area businesses some of the most easily findable, well-known, and most desirable brands in their local marketplaces.
DonRoberts.com Small Business Marketing focuses on providing powerful Digital marketing services (Search Engine Optimization – SEO, Facebook marketing, YouTube marketing, & Google Ads) services to business owners who have a marketing budget to dominate the search results – and to  gain visibility with local consumers within the Facebook community.
Publishing
Don was the Editor and Publisher of the "go to" guide on small business marketing called Digital Marketing Guide (DMG).
Each issue of DMG was packed with expert advice from top Internet marketing professionals who use the same proven strategies with their clients.
DMG was designed to show small business owners how to make their businesses more findable online…naturally leading to more sales.
Subject Matter Expertise
Don is a recognized expert in the following search engine marketing categories:
Search Engine Optimization (SEO)
Small Business Marketing – Local Business Marketing
Facebook Marketing & Google Ads Marketing
Video Marketing
Social Media Marketing
Mobile Marketing
Reputation Management Marketing
Press Release Marketing
Business Directory Marketing
Website Marketing
What Others Are Saying…

Don has received hundreds of reviews, as well as recommendations & endorsements for helping small business owners grow their businesses.
"Don is an educator and an advocate for the success of his clients."
~ Jack Mize (3-Time Best-Selling Author and Local Marketing Expert)
"Don is my trusted adviser."
~ Michael Baum (3-Time Angie's List "Super Service" Luxury Home Builder)
"The quality of the responding customers has escalated nicely since you and your team have been on board."
~ Don Vesey (Creator of the Wonderful Select Sleep Mattress)
Speaker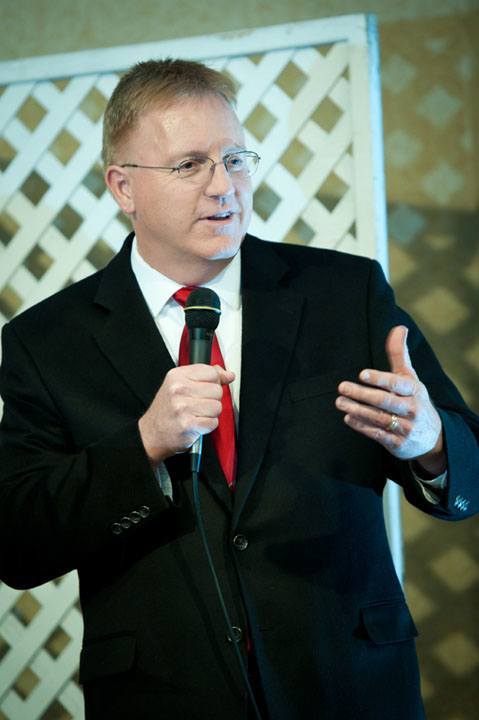 Don speaks at national and international events, including:
The "World Connects Summit" in Toronto
"Think Big New York"
The "Commercial Short Sale Summit", and
The "San Jose Real Estate Investors" organization
Don has been the Master of Ceremonies for the well-known "Mega Partnering" business wealth networking events. And, he has also appeared on ABC's flagship radio station KABC in Los Angeles.
Don has shared the stage with business tycoons, including:
Gene Simmons (KISS founder & merchandising mogul)
George Ross (Donald Trump's right-hand man)
Jay Abraham (Marketing Legend)
Joe Sugarman (Marketing Legend)
Rudy Giuliani (Former Mayor of New York)
Nideo Qubein (Chairman of Great Harvest Bread)
Robert Kiyosaki (Founder of Rich Dad)
Blair Singer (Co-Founder of Sales Partners Worldwide)
Bruce Buffer (Branding Expert)
JT Foxx (Business Coach)
Raymond Aaron (Business Coach)
Don speaks on the subjects of online marketing strategy, business building, and business relationship building.
Education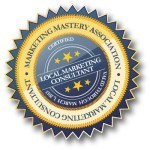 Don is a Certified Local Marketing Consultant (CLMC) from the Marketing Mastery Association. He has studied under the "Who's Who" of top Internet marketers in the world, including:
Jimmy Kelley (search results domination)
Terry Power (search results domination)
Majid Hussain (strategic press release creation & distribution)
Mike Long (conversion & marketing)
Greg Morrison (SEO & networks)
Russell Wright (Neuromarketing & conversion)
Sue Bell (search data analysis & conversion)
Ryan Deiss (publishing & marketing)
Andy Jenkins (video)
Eben Pagen (product promotion)
Jack Mize (local marketing)
Dori Friend (SEO & networks)
Michael Taggart (local marketing & press releases)
Mike Koenigs (local marketing)
Barry Plaskow (Facebook & local marketing)
Brian Anderson (local marketing)
Keith Baxter (SEO & press releases)
Paul Clifford (press releases)
Amy Porterfield (Facebook)
Dr. Ben Adkins (Facebook)
Don Crowther (social media)
Peter Garety (traffic generation), and
…dozens more
Don brings the benefit to his clients from having some of the top business coaches in the world, including:
Robert Kiyosaki (Founder of Rich Dad)
Blair Singer (Founder of Sales Partners Worldwide)
George Ross (Donald Trump's Right-hand Man)
JT Foxx (Founder of Mega Partnering), and
Raymond Aaron (Business Expert)
Don is a Certified Sales Partner. He also has a Masters Degree in Systems Management from USC.
Community & Giving
Don is a champion for providing clean water for third-world villagers who have no access to clean water. And, thanks to the awareness brought about by his business adviser George Ross (of "The Apprentice" TV show), Don also supports the St. Jude Children's Hospital organization.
Don is also a long-time lender to numerous small business owners located around the world through Kiva.org. Don likes to help other entrepreneurs achieve their dreams…especially the ones who are taking their first steps.
Don volunteers his time in the elementary school system, as well as in youth soccer.
Interests
Don loves the Internet and the opportunities it makes available to anyone who is open to it's possibilities. Don credits his success to his mentors in the Internet marketing and business development communities.
In a room full of musical instruments, Don will be on the drums. His favorite car is the amazing Tesla Model S. And, his vacation of choice takes him to the truly scenic Sedona, AZ.
Don loves pro basketball…his team is The Lakers. Don's favorite TV shows are 24, The Black List, and The Office. He likes Jason Bourne-style & Mission Impossible-like movies…and just about anything from Tom Clancy and Pixar.
Filed Under: Don Roberts
#Business #Marketing #DonRoberts #SEO
Save