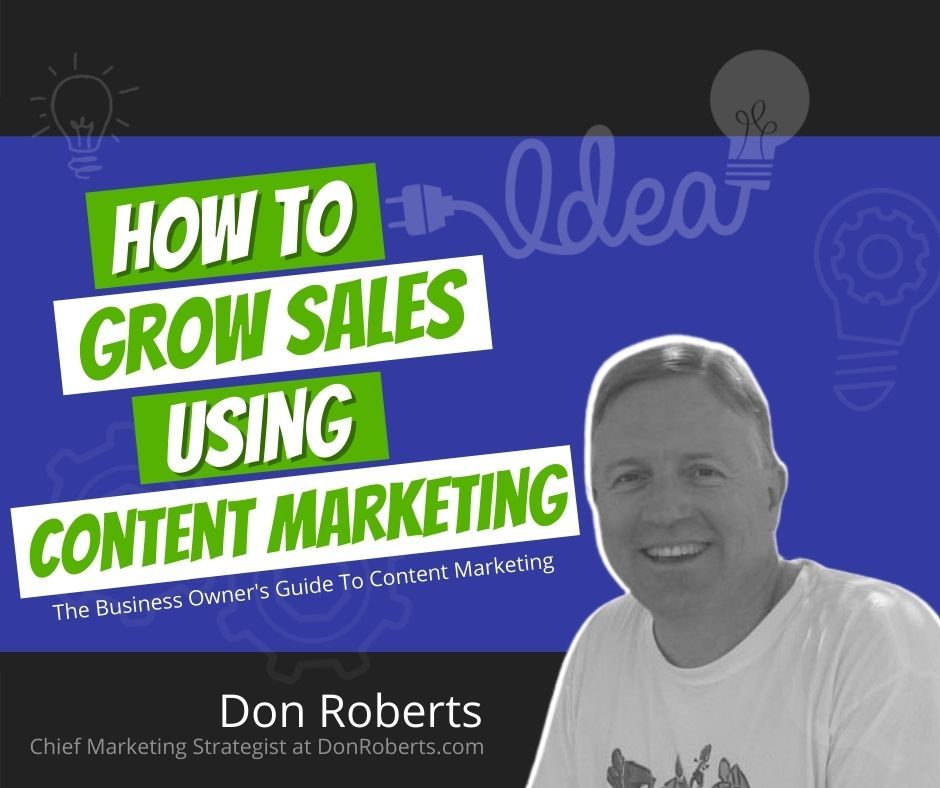 The Business Owners Guide To Content Marketing
Content marketing is a powerful way to grow your business. Yet, it's also one of the most misunderstood and confusing topics in the digital marketing arena.
Many business owners have never heard about content marketing. For the ones that have heard about it, they tend to think that it will be too hard or too time consuming for their business to implement. They typically don't understand:
"How" they can generate enough ideas for the articles
"Where" to start – even if they have one or more article ideas
"How" to write the articles
Keep reading because this article will show you what you need to know about content marketing strategy, tips, & ideas so that you can leverage this incredible strategy to build brand awareness & trust with your prospects, as a well as increase your sales. By the time you get to the end of this article, you will understand:
How to generate plenty of ideas for articles
Where to start
How to write the actual articles
…Even how to use tools to speed up the process
What Is Content Marketing?
And, why is content marketing important? Content marketing is a way to establish authority in your niche. It can help your business increase sales and brand presence. You can use it to get more leads, build trust with prospects, and create an online community of fans that will buy from you time and again. And, it's a way for your fans to share your helpful content with their friends.
Examples of content marketing can be blog posts, social media posts, videos, infographics, and podcasts. But, before you dive-in headfirst, you really should have a goal in mind – a destination if you will.
Define Your Goal
In business, naturally you should have a goal for the things you do. It's the same for engaging in content marketing. What are you hoping to accomplish? Some business owners may say they want to get a certain number of new clients a month. Other owners may say they want a certain number of new phone calls a month. Still, some other business owners may want a certain number of new visitors to their website or a certain number of new email sign-ups a month.
What do YOU want to achieve? Make it specific, and make it reasonable & do-able.
Define Your Target Audience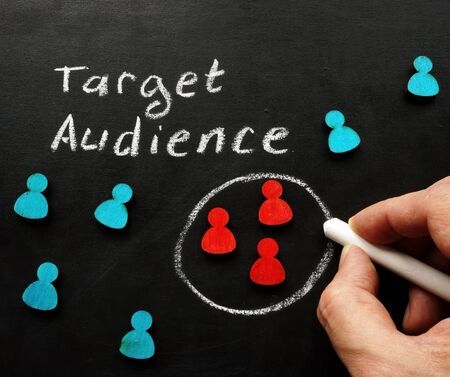 Every seasoned marketer knows that if you try to appeal to ALL people (in an attempt to maximize sales), you will end up appealing to no one (thereby minimizing sales). Do yourself a favor and identify your target audience.
Over time, one or more demographics tend to make themselves known as the primary sales generators. Examples of demographics might be singles in their 20s, homeowners in their 30s making $60K or more a year, CrossFit members in their 40s, etc. This will become your avatar.
So, identify your avatar, and write with your avatar in mind – just like you're talking with them. It will help you focus your thoughts and flow.
Create content that is engaging and informative for your audience – while also being consistent with your brand's voice and values
Get Your Content Seen
You can share your content on social media platforms, on blogs, in newsletters, etc. The following might go without saying. But, just in case it's not, you'll want to publish your content on your business website first. That's where you want Google and the other search engines to find it first.
Your Social Media Profiles
It's even better to also publish your content (or links to it) on your business' social media profiles. Why? It's because with so many people hanging out in the social media arena every day – all day, it's highly unlikely that your target market is not hanging out there. So, get your content in front of them.
It stands to reason that the more places you have information to find, the more people can come across it. Think of the equivalent of having more than one fishing lure in the water to increase your chances of catching fish.
Typical social profiles that savvy business owners make use of are:
Additionally, many businesses make use of:
If you're not already posting on your social media websites with some frequency, then you'll want to read this article on the benefits of posting on social media.
Evergreen Content
What is evergreen content? Let's start with what evergreen content isn't.
Some content that a business posts about is meant for one occasion – like a post mentioning a certain date, event, etc. Typically, you'd post this information once on your website & in your social profiles – and be done with it.
But, what about content that can be read anytime of the year and still be relevant to your audience? Think of a chiropractor writing an article about back pain and mentioning treatment options. Think of a pest control company writing about termite infestation, damage, structural damage and mentioning treatment options & structural repair.
This type of content fits squarely into the "evergreen content" category. It applies anytime of the year.
Post Just Once, Right? Wrong.
Did you know that most social platforms allow you to re-post content that you've previously posted? Yep, you can – and should. Why?
It's because someone may miss what you post today, but they may see it the next time it's posted. Or, the time after that. And, so on.
Also, consumers who aren't aware of your brand now may come across it in, say, 6 months. Would it be great if they had a chance to see your informative content then?
Posting Manually & Via Automation
Manual Posting to Social Accounts
For the manual approach, you'll need to:
Keep track of each content page you want to post about.
Keep track of when you posted them.
Keep track of when you'll post them next.
Actually re-post it.
Then, re-post it after that.
And, so on.
Yep, it's truly manual. But, it's certainly doable. And, it's worth it because you increase your odds of more prospects finding your original evergreen content over time. For this approach, I recommend that you set-up a calendar with alerts – or you'll likely forget all about it or get so lost that you bail altogether on it.
TIP – Keep in mind that "evergreen" doesn't mean "set in stone". You can make changes or updates to your actual content page anytime you want to. Just don't change the page's URL, or you'll break the link connection to it from your social posts.
Automated Posting to Social Accounts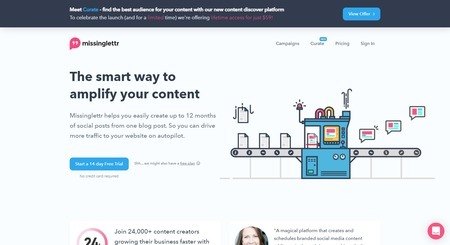 To me, the automated re-posting route is preferable. Why? Because it saves a lot of time.
One of the online services that will post to your social accounts is MissingLettr. Once a campaign has been set-up, MissingLettr will automatically drip-out each content post 9-times over the course of a year (Day 0, 3, 7, 14, 30, 90, 180, 270, & 365). Think: Set & forget.
When you make a new content post on your business website, it automatically gets picked up the RSS (Really Simple Syndication) feed that's associated with your website. You associate this RSS feed with your MissingLettr dashboard (it's easy), and MissingLettr automatically takes the hand-off.
Once the new piece of content (evergreen or otherwise) is in-hand, MissingLettr initializes a new drip campaign. Note that non-evergreen content can easily be deleted from the dashboard. You simply make a few tweaks to a campaign, then publish it within the MissingLettr dashboard. MissingLettr takes over from there, and you'll enjoy traffic from new prospects throughout the coming year (365 days).
To find out more about MissingLettr, click here.
Other People's Social Media Profiles
By now, you're beginning to realize that sharing your new content in YOUR social media profiles offers you a good chance of your content getting found by more prospects – when compared to just posting it on your website.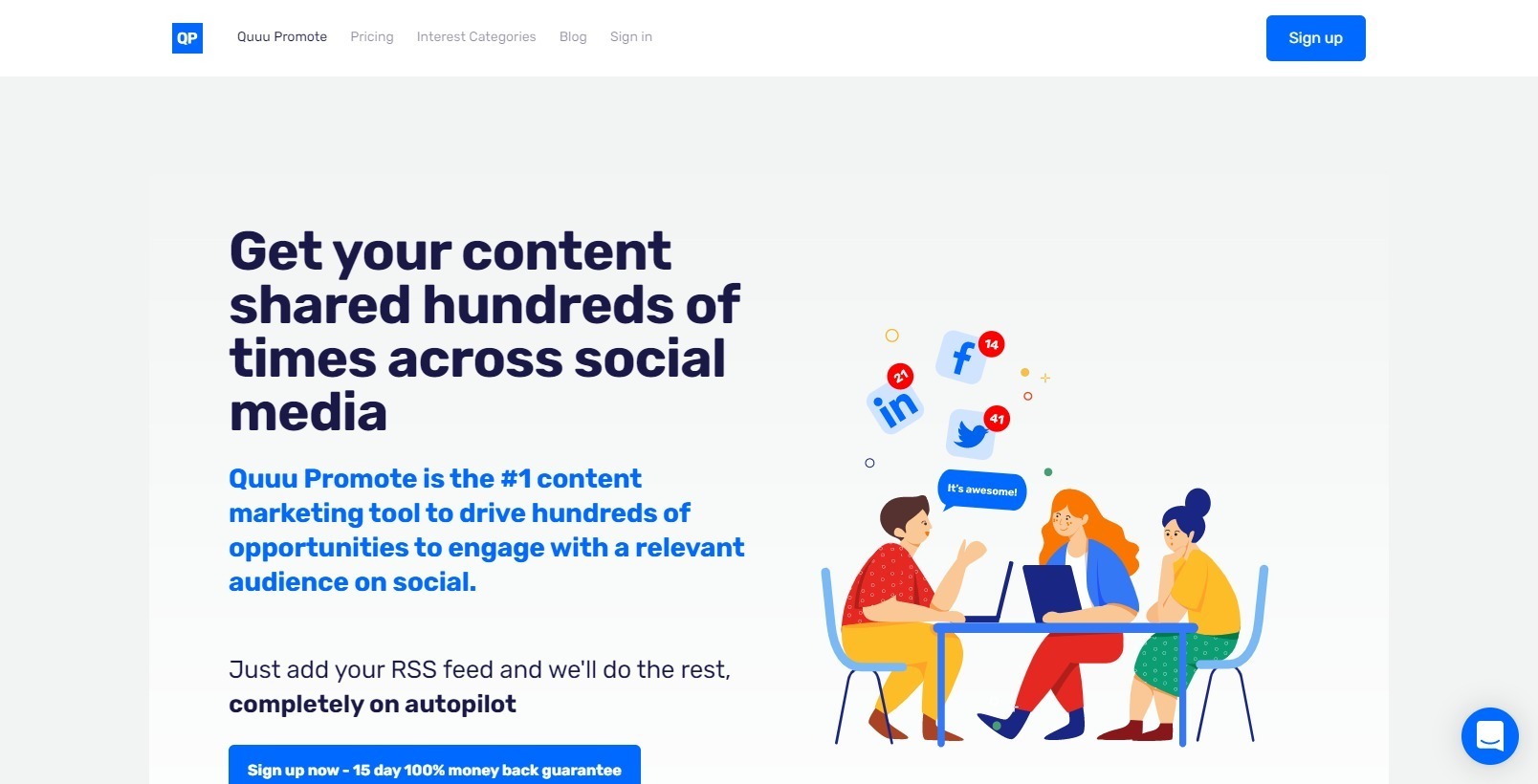 What do you think could happen if you could arrange for OTHER people share your updates, too? If you're beginning to think that your content could have a good chance of getting seen by even more prospects, then you're solidly in the intuitive business owner category.
But, how can you make arrangements for others to see your content updates?
One such way is via Quuu Promote. The online service Quuu will share your well-written, non-sales-y, non-homepage content with numerous other topic-specific, real social accounts on Facebook, Twitter, and LinkedIn. Quuu Promote will even let you manually re-post content after a certain period of time.
As of this writing, Quuu Promote users have had their content shared over 50 million times – with over 100 million click-throughs to their content. All-in-all, Quuu is an efficient, effective, easy, and automated content promotion platform. Find out more about Quuu Promote here.
Content Marketing Format
Written content comes to mind, but you're not limited to your content only being written. It can be in the form a videos, audio files, and/or podcasts, too. A combination of them is even better because while some people prefer to read, others prefer to consume content via video. Still others prefer to listen. Why not cover all bases and enjoy enhance brand exposure?
Generating Ideas For Articles
It may seem counterintuitive, but coming up with ideas for articles is easy. The ideas can come from your business, from customers & prospects, and from the search results.
Ideas from Your Business
Some business owners say that they have no idea what they would write about. But, I beg to differ. I ask them about their business – what they do. It turns out that they are pretty familiar with what they do. I tell them to write about that.
For example, while a general contractor may be stuck on what they would write about, their prospects likely want to know about:
How to choose a good general contractor
How homeowners should prepare for a remodeling project
What to expect during the different phases of a project (e.g., remodeling ideas, architectural plans, financing & refinancing, quoting, contract & change orders, communication, payment schedule, demolition, construction, permits, issue handling, clean-up, security, warranty, etc.)
Naturally, a general contractor can write about those things.
The articles should help prospects understand your services or products. Be informative, not sales-y. Your goal here is to establish topic authority & trust – not to make a sale or seem pushy.
TIP – Keep in mind that people like learning about things, especially when finding-out how to solve their problems. They also like to buy things. But, they don't like being "sold to".
What People Ask You About Your Business
FAQs (Frequently Asked Questions) are your friend. Just write out thoughtful responses to FAQs.
Tip – Speaking of writing, I recommend that you use the straightforward intro, body, & conclusion format (i.e., tell what you're going to tell them about, tell them about it, then recap what you told them). Go wild, and throw in some relevant images, videos, audio files, lists, etc. where appropriate. And, don't be shy about linking-out to authority resources so that your prospects can gather more information – should they desire. Hint: Google likes that.
How about the questions that prospects ask before they decide to become customers? What do they ask about? Answer these questions. Perhaps, simply start with the most common questions. Then, branch-out from there.
TIP – Once you start thinking about the FAQs that are associated with your business, why not go for a twofer and also create a FAQ section for your website? You'd be adding another way for your business to get found.
What People Search For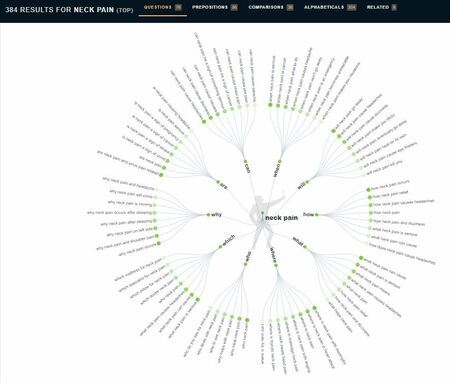 I've done it. You've done it. Countless people do it. We ask Google and the other search engines for answers. It turns out that there are companies that keep track of what people ask about. And, they'll present it to you – just for asking (no pun intended).
An online service called "Answer The Public" can show you questions people ask about specific things. All you do it enter a keyword phrase into the Answer The Public input field on the homepage, and it will show you numerous questions related to that keyword phrase that people are asking.
For example, I just entered "neck pain". The response was 384 results – spread out among "how", "what", "where", "who", "which", "why", "are", "can", "when", and "will" questions.
If that's somehow not enough for you, it also provides 56 prepositions (e.g., neck pain to shoulder, neck pain is symptom of, etc.) and 38 comparisons (e.g., neck pain and dizziness, neck pain and headache, etc.).
And, it's easily downloadable. All in all, it's chock-full of things to write about. Find out more about Answer The Public here.
TIP – The phrases output from Answer The Public are also considered to be "keyword phrases" (i.e., keywords used by people using search engines). You can input these keyword phrases into tools that allow you to get an idea of how may people are actively searching every month using these same keywords. You can then decide whether you want to target the higher-traffic, mid-level-traffic, lower-traffic keywords, or some combination of them for use in your articles. After all, if people are using specific keyword phrases, it makes sense to mention them in your articles so that your articles can get found. You can also use these keyword tools without using Answer The Public first – as long as you some some idea of keywords being used. You can also enter URLs of specific pages to see what keyword phrases the they are being found for. And, more. Find out more about researching keywords here.
Content Marketing Funnels
You've likely heard of sales funnels. You know – you land on a webpage and decide to buy what's being offered. As you check-out, you're presented with an offer for something else that's typically related in some way with the first thing you bought – or enhances it in some way. Perhaps, you're even offered a third item. That's a sales funnel. By getting on to some company's email list, you've entered their funnel, too.
You're not limited to writing just one article about a topic (e.g., say, just one article on kitchen remodeling). You can create a series of articles on different aspects of a topic (e.g., designing a new kitchen, choosing appliances, countertop materials, etc.). One article can lead to the next one – with the last one making some offer.
Organizing Your Thoughts
Some business owners prefer to organize their thoughts using written outlines. Some may prefer to paste ideas or idea elements into EverNote, OneNote, or other note storing apps. Others may prefer to speak ideas into a recorder – like into the recording app on a smartphone. Do what works for you.
How To Write The Articles
Naturally, you'll want your content to be consumed. To make this happen, you'll need a headline that catches people's attention in some way. And, you'll want your content to flow so that your prospects can follow along, stick with it, and learn from it.
TIP – Some industries seem to be loaded with jargon and acronyms. A couple of examples of acronyms in my world are SEO & PPC. Even though every online marketer knows those two acronyms backwards & forwards, I've found that many business owners have no idea what SEO or PPC mean.
Remember – Just because YOU are familiar with your industry jargon, it doesn't mean a prospect would be. If you're going to use an jargon or acronyms in your content, start off by indicating what it stands for and how it's relevant & understandable to the prospect.
Article Generation
Naturally, you have the option of writing you own articles. Or, you can have them done-for-you (DFY).
Someone Else Writing The Articles – Original Content
For the DFY approach, there are no shortage article writing providers – such as:
It's likely no surprise that you'll have to pay for each article. Of course, you'll pay extra for more authoritative, in-depth articles.
With some of the providers, you have to pay extra to tell them "how" you want the article written. Having articles re-written typically is possible, but it can be a pain & can result in delays. And, you may end up having to edit the articles yourself. That's generally not a big deal unless you don't want to do any of the work, or the article is such that you want a full re-write.
TIP – Always look at the writer's customer reviews. It's typically best to just go with 4- & 5-star writers. You're looking at about $20 – $25 for an 800-work article where you specify you want a writer with experience in the niche, the context you want in the article, etc. In-depth collaboration will approximately double the cost of each article. Articles can be written for less money, but the writer is free to write about what they want to write about, how they go about it, etc. It's worth it to pay a bit more to get what you want.
Someone Else Writing The Articles – PLR
PLR stands for Private Label Rights. Some merchants sell niche-based PLR article packs (e.g., packs of articles about senior care living, packs about chiropractic care, etc.). They typically feature numerous topics within a given niche. And, they may even limit sales to, say, just 100 packs being available. To me, this approach has pros and cons.
Pros
Since the articles have been pre-written, they're literally ready-to-publish. You might even feel that they are just right "as written". They're typically inexpensive. That all sounds good.
Cons
But, it's not all good. You will likely not be the first person to buy & publish the articles from one of the 100 packs available. While people seeing your social posts may not know the difference, Google & the other search engines will. And, that can be a deal-breaker.
Although the subject is debated in the digital marketing world, a general consensus is that the search engine companies do not like to reward websites with duplicate content in their search results index. That means that if your website is posting duplicate content, it's likely not going to get favorable search results positioning. And, that means your business won't be very findable online by the vary people you're hoping to come across your brand.
Lastly, while one or more PLR articles are about the topics in your niche, you may not really like how they're worded or the conclusions/recommendations in them.
TIP – In any case, consider running articles you've acquired through Copyscape to ensure it hasn't already been published elsewhere.
Tools To Speed-up The Article Writing Process
By now, you understand that between FAQs & your particular service offering, coming up with ideas for articles is pretty straightforward – in fact easy.
If you're OK spending a little bit of time with each article yourself (or someone you designate on your team), then there are some tools that can help you streamline the process of article writing. The tools range from what I consider to be just OK – to being pretty darn good.
Content Marketing Tools Of The Trade
The article creation tools in the modern Internet marketers toolbox typically consist of ones that are semi-automated to those that are nearly fully automated. These content marketing software tools can easily be used by small business owners to quickly create articles.
From my experience, some (but, not all) of the tools fall short of generating actual quality content. In fact, some of it can be generic, somewhat awkward to read, and a bit disjointed. Depending on your personal preferences, most will typically require editing.
The good news is that there a couple exceptions that actually come up with pretty decent content – in my opinion.
Article Spinners
One semi-automated tool is an article-spinner. An article-spinner is really more of an article re-writer – than an article creator. And, the output typically needs editing (sometimes extensive editing) to make it read smoothly and to make sense.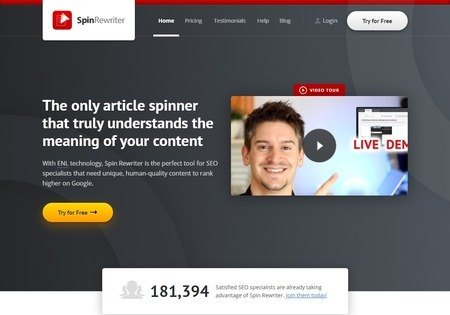 How Article Spinners Work
You manually take someone else's content and place it into the article-spinner. The idea is that it re-writes it to be what the spinner companies claim to be "original content. Sometimes the spinner developers tout that their tool can make millions of combinations of original content available. In reality, it may only be considered "original" as far as the search engines are concerned (because many words are changed). But, the content & flow are still someone else's.
Article-spinners rewrite an existing article – essentially swapping-out synonyms and occasionally rewriting sentences/paragraphs. You can also get them to reorder sentences/paragraphs. But, content flow typically suffers.
TIP – PLR articles can be run through an article-spinner. Just realize that manual editing will likely be necessary.
Why Use An Article Spinner?
As mentioned above, Google & other search engines do not want to provide favorable search results listings to articles that consist of "duplicate content". For example, say I write an article and publish it on my website. Then, someone comes along, lifts my article, and publishes it on one or more other websites. The search engines do want to index original, good content. But, they do not want to index the duplicate content.
So, Internet marketers use article-spinners to create topically-related "original" content to be placed on third-party websites that they can then use to link to their topic-related "money sites" (i.e., the websites they really want to get favorable search results ranking for). The marketer will spin an article, run it through Copyscape, then publish the article.
As far as article creation goes, I consider spinners to be "a" way to "create" content. But, in my opinion, there are better ways to get good (even very good) articles.
Should you be interested in finding-out more about one of the more popular article-spinners, click here.
Automated Article Creation
Some newer tools are more streamlined in how they create articles. With these, you simply enter one or more keywords into the tool's dashboard, and they will "create" entire articles from there. But, in my mind, they still need to be edited before they're ready for prime-time (i.e., publishing on your business website). They are fast at article creation, and their prices range from reasonable to somewhat expensive.
Find out about the nearly automated content writing tools here, here, and here.
Advanced Tools
A few tools exist whereby you can enter a keyword, and the tools will take a look at top-ranking articles in the, say, Google search results, gather information about them, and present the information to you typically in the form of something called a "content brief".
You can use the found information to discover additional keywords to use, to create an outline, title, sub-titles, authoritative references, etc. With this type of tool, you're shown what makes up the content of articles that Google is currently ranking favorably. You incorporate some or all of this found information to help you not only have a more complete article, but also to give your article a shot at ranking well in the search results – where prospects can find it easily.
For information about this type of tool, you can go here, here. , and here.
AI Tool

The phrase "Artificial Intelligence" (AI) tends to get a bit over-used these days. Some developers make quite a stretch when it comes to associating AI with their products or services.
But, in my mind one place where it's not a stretch to use it is a new content writing tool called "Jasper". It's developer indicates this tool has been reading the Internet for years and has been "learning" about numerous industries & topics.
How You Use Jasper
The Jasper tool provide varying templates for you to create content from. You enter a keyword phrase into a template, and click the "Generate AI Content" button. Jasper processes your input, then returns written content appropriate for your topic and template.
For this example, I just entered the phrase "how to treat for termites" into the "Blog Post Outline" template. Within just a moment, I received three groups of steps (each group has steps that vary). Here's one of the groups Jasper gave me:
Find out what type of termites you have
Look for piles of sawdust or pellets, holes in the wood, and live termite swarms
Get a professional to inspect your home for termites
Treat your home with pesticides that are approved by the EPA
Each one of these can be a section in a new article for a pest controls company. Note that I did not edit the steps above in any way.
You can then take things a step further and enter the output into another template. I took the third step above and entered it into the "Blog Post Intro Paragraph" template. Here's one of the responses it gave me:
"Termites are probably the most destructive wood-destroying insects on earth. The typical homeowner has no idea how much damage a termite infestation can actually do to their house, and this is why it's so important that you have your home inspected by a professional before any major damage occurs."
Does that read like a robot wrote it? Or, like it was written by someone who doesn't have a native grasp for English? Nope.
Within a matter of moments, I've got an article outline, and a section paragraph without breaking a sweat. And, they read well and make sense.
Jasper currently has 21 templates available for content creation – ranging "blog post creation" to Facebook & Google "ads creation" to "product descriptions" to "headline/sub-headline creation". More on in development.
Find out more about more about the Jasper article writing AI software & get 10,000 paid credits for free here.
Wrapping It Up
Smart business owners are seeing to it that they get content created & published with frequency that's related to what they do. They know that doing so helps expand their brand presence in the marketplace. They also know that it attracts new consumers to their business.
We've proven that any notion of "writer's block" can easily be dismissed. You can easily identify numerous things to write about. You've got resources to help you crank out as many articles as you want.
Just Get Started
"Inaction" gets you nowhere. Take the first step. Get started. Keep in mind that "starting" doesn't mean you now have to commit taking on a second job writing articles every day. Start with an article a month. Just one. It doesn't have to be perfect – or even the final word on whatever the topic is. Dial-it-in to be helpful to your target audience.
Gather-up info on what you want to write about. Write it. Publish it. And, be sure to link to it from your social accounts. Simple.
TIP – If your business has an email subscriber list, be sure to let them know, too, when you publish a new piece of content. Tease them with a short excerpt of the new article, then encourage them to click-through to read the whole article on your website. This can work well at reactivating customers who've become quiet recently for one reason or another.
Then, Scale It Up
Once you get the flow down, up your output to two articles a month. Then, add another one. And, so on.
Be sure to get an "echo-chamber" going with your articles & posts getting re-posted & shared in the social media arena. And, remember those email subscribers, too.
Don't be surprised when more consumers start noticing YOUR business. Naturally, that can lead to new sales for your business because more & more consumers are finding, liking, and trusting your helpful content & brand.
Don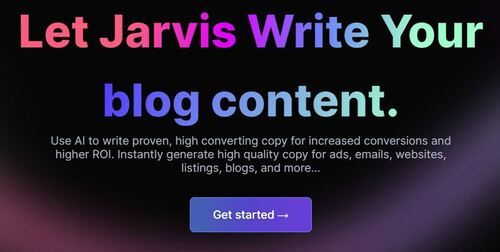 #contentmarketingideas #contentmarketing101 #contentmarketingstrategy