2020 vs. 2021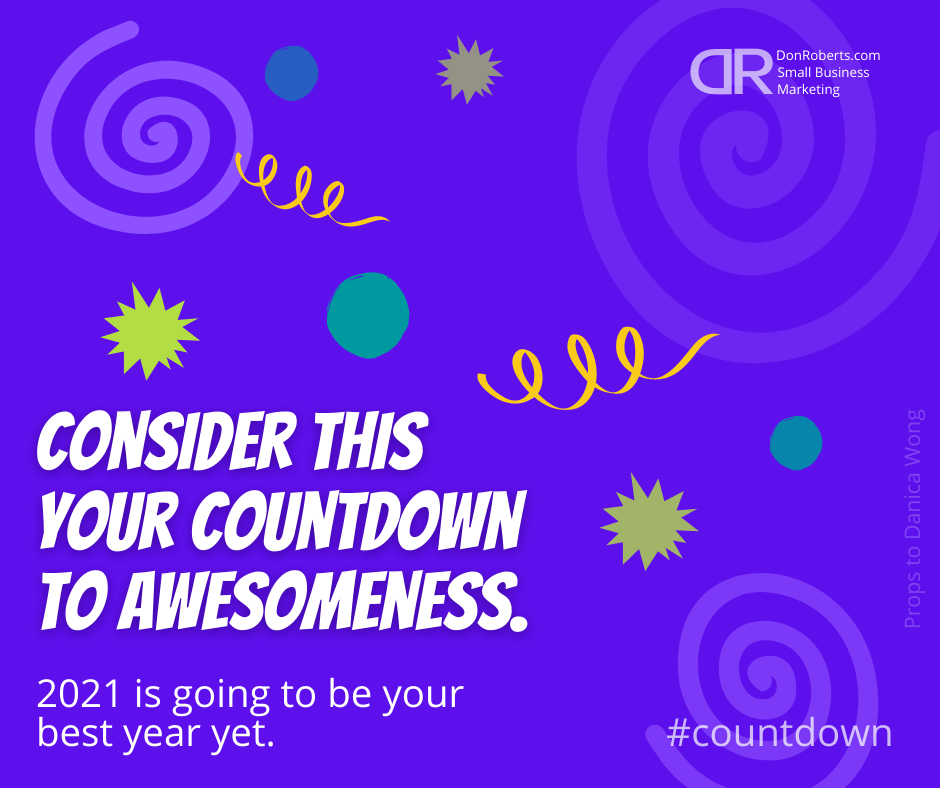 2020 has been a year that I'm sure a lot of business owners would like to forget. Whether you supported the closures or not, one thing we can all agree on is that the 2020 lock-downs have had a punishing effect on small business owners nationwide. Sadly, many of these businesses have shuttered for good. While that's been unfortunate for them, other businesses weathered-the-storm and are looking forward to more prosperous times ahead.
Considering that 2021 is just moments away, how are you positioning your business for success in 2021?
What do you want for your business in 2021?
Besides simply having a positive mindset for 2021, what specifically do you want to happen with your business in 2021? How about:
Becoming more findable presence online?
A better website that works harder for you?
To finally start getting some traction in the social arena?
Away to follow-up with past customers and/or new prospects?
Away to build-up more customer reviews?
To get a video made for your business?
To start doing some paid advertising
Other?
Naturally, any or all of the above can lead to more customers & more sales. You just need to decide what you want…then stay focused on it. For those who elect to just sit back & see how things go, their businesses are bound to flounder in 2021 – or possibly fold-up for good.
But, that's not you because you're here at DonRoberts.com.
What to do…
The countdown has begun. Take some time as we transition from 2020 to 2021, and decide what things are important to you for your business in 2021. Then, start taking purposeful action. You don't need everything figured-out before you start. Just get started.
Doing that, 2021 is going to be your best year yet. Dare I say, it will even be awesome!
Best, Don
PS. Should you need assistance with your 2021 online business strategy, we'd be glad to help out. Here's an easy way to get ahold of us.